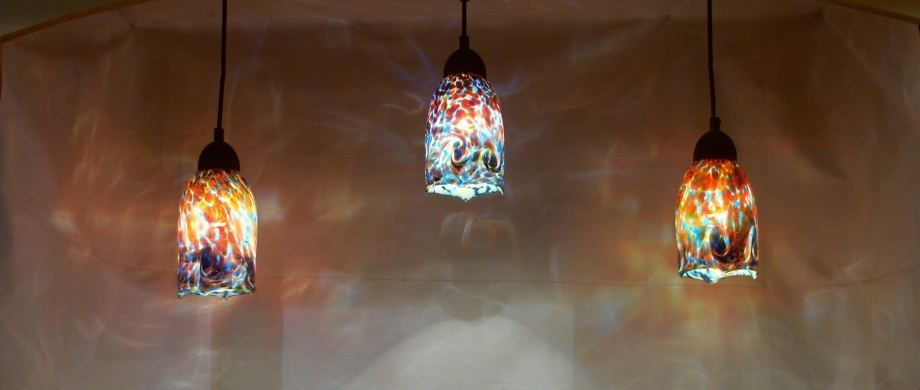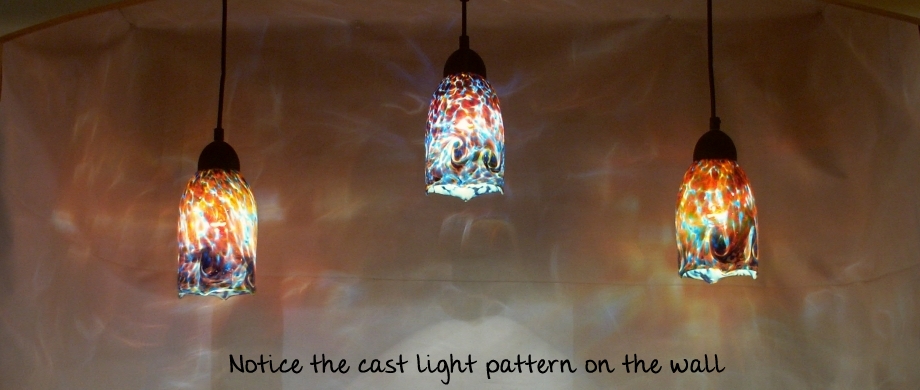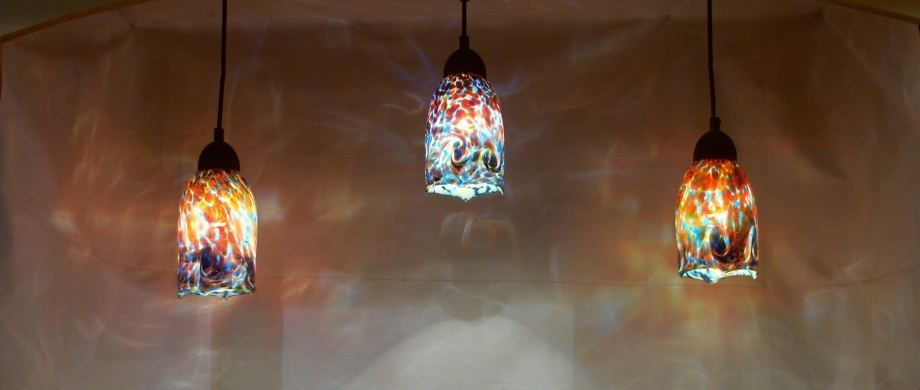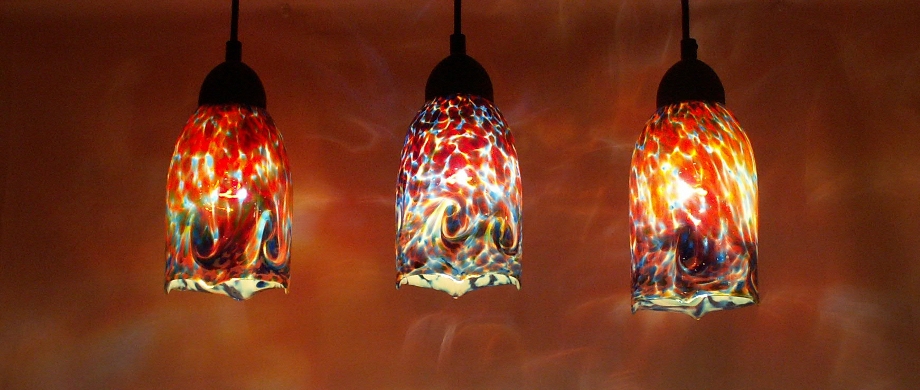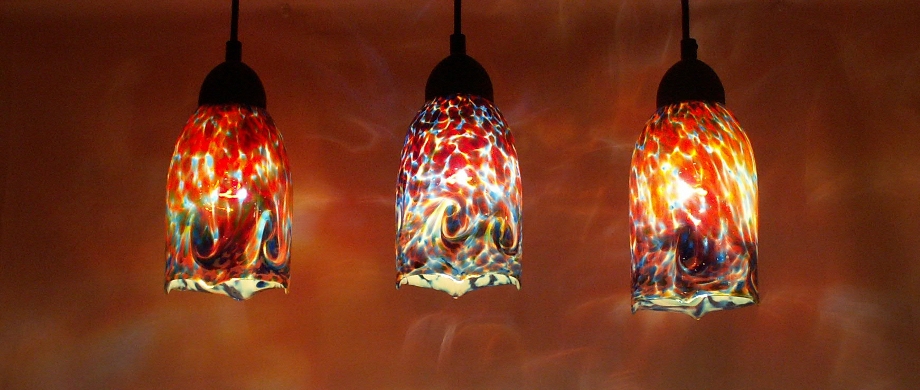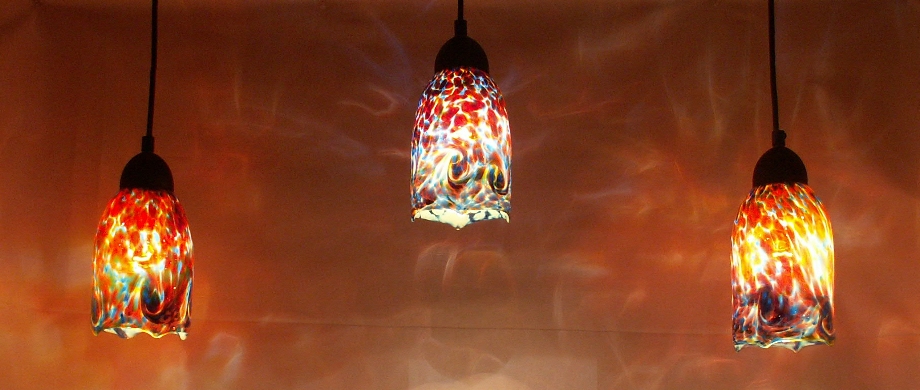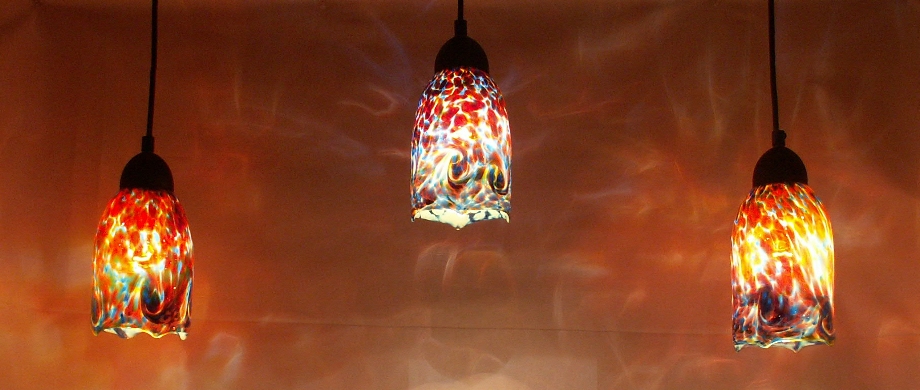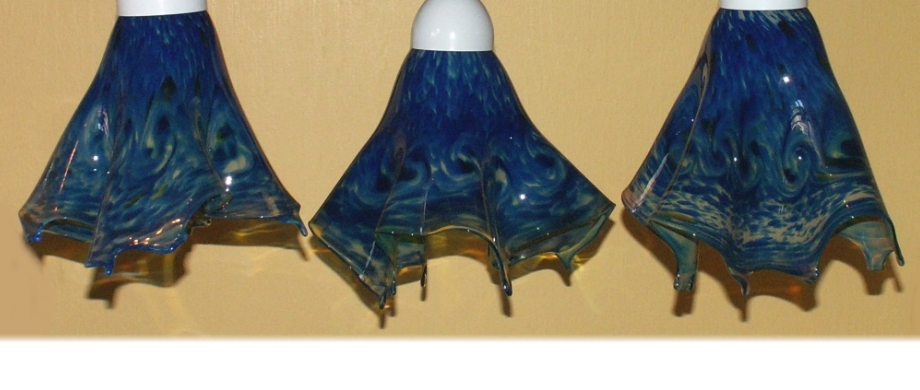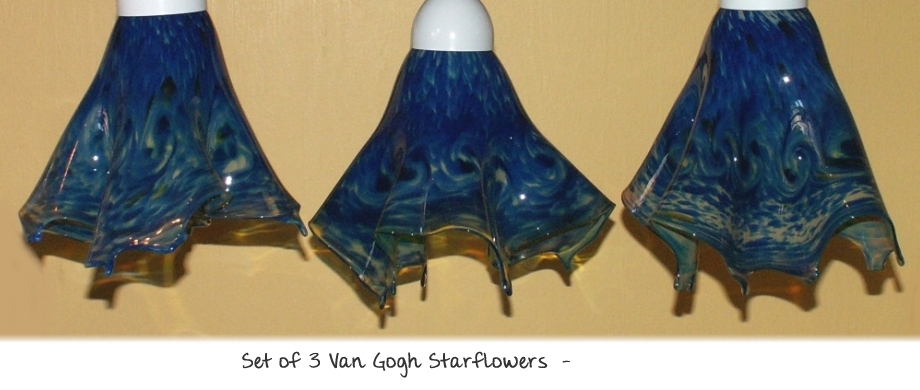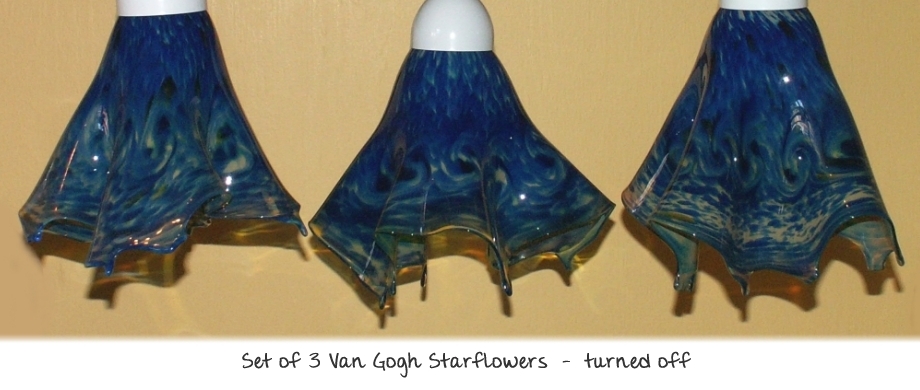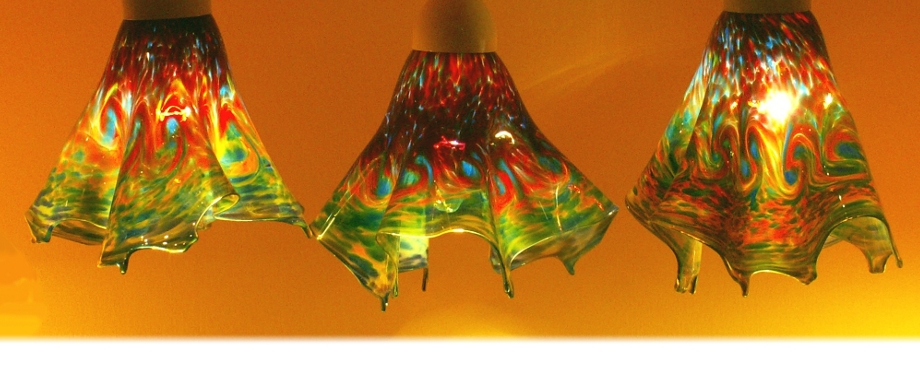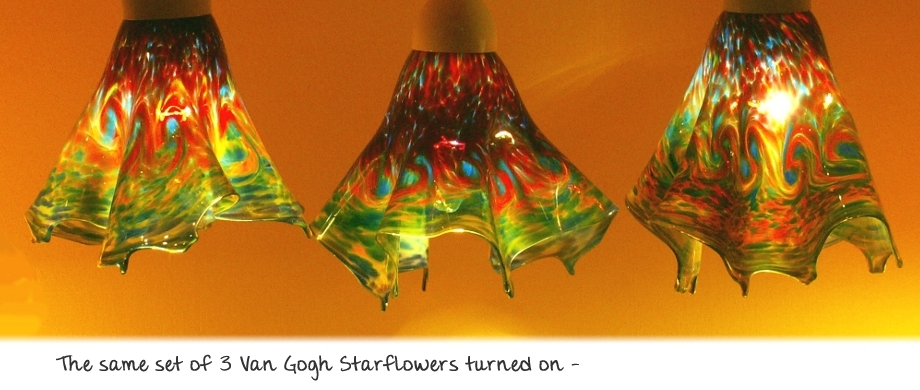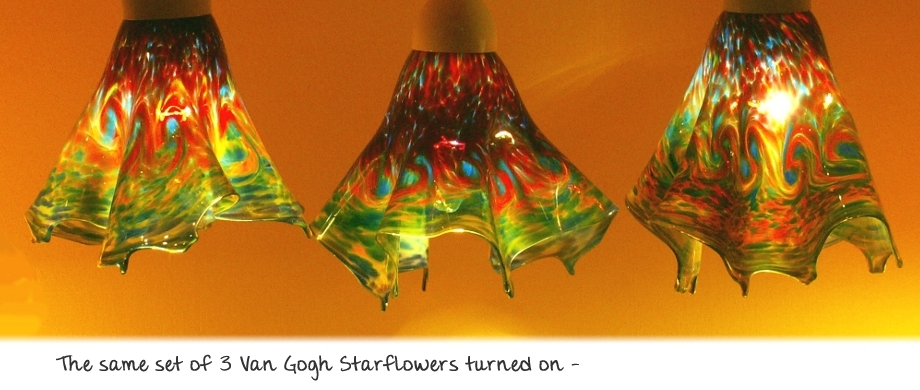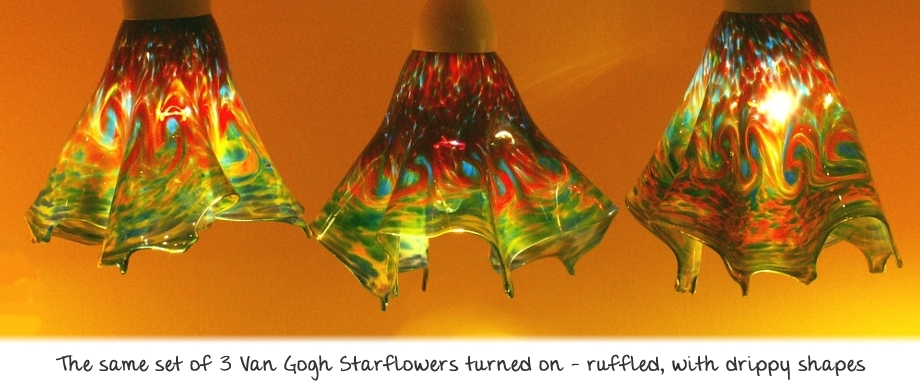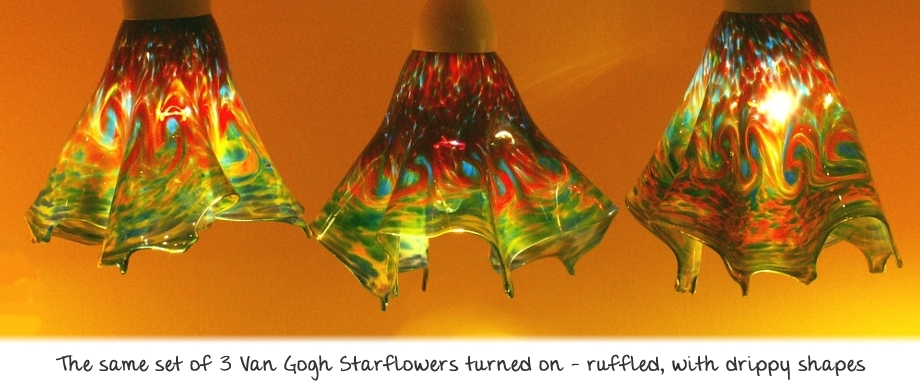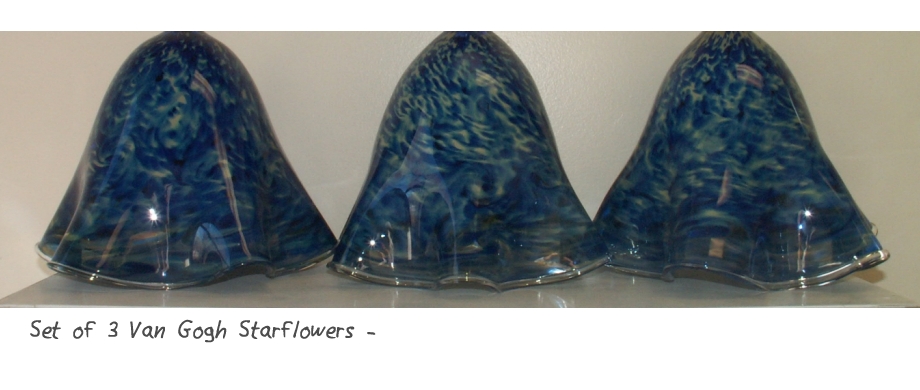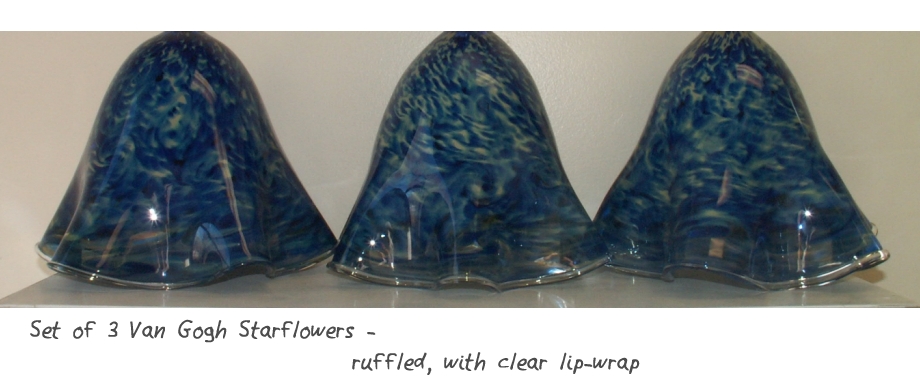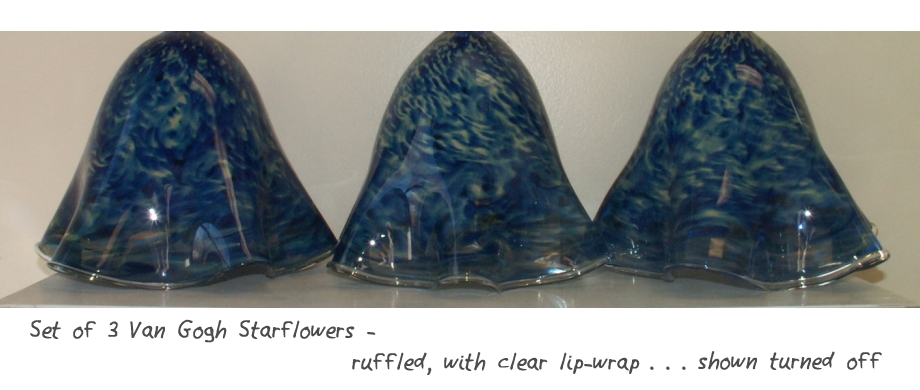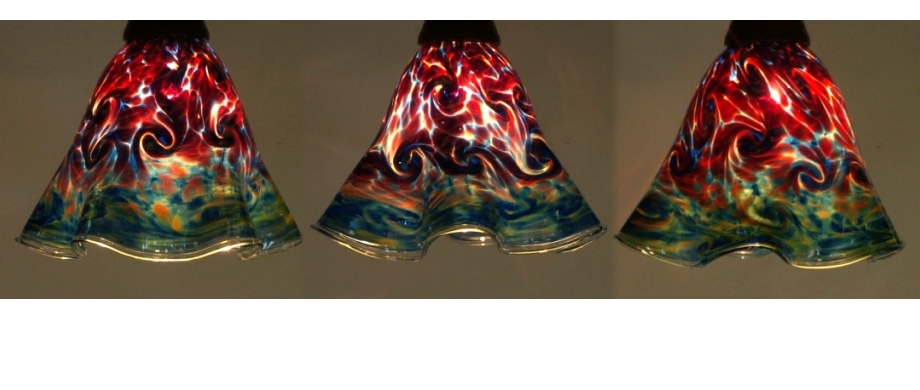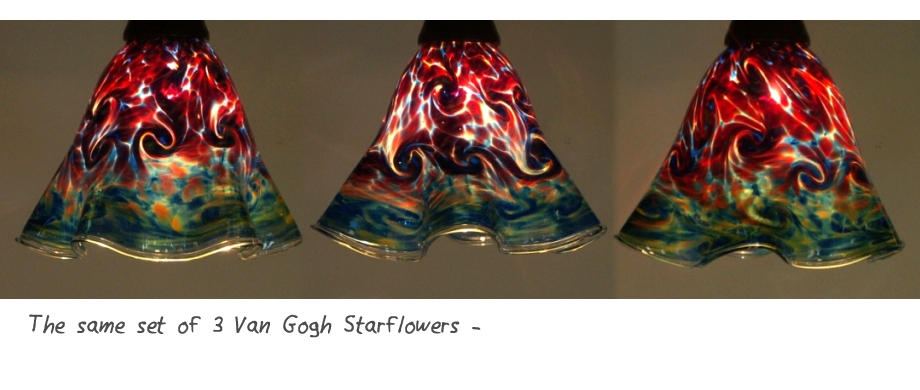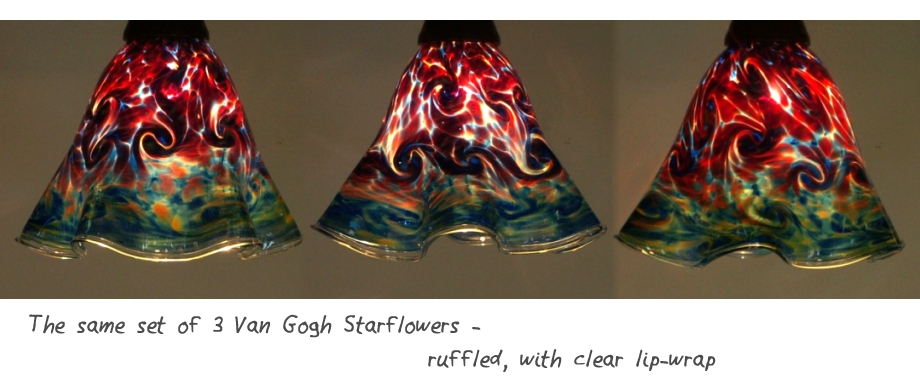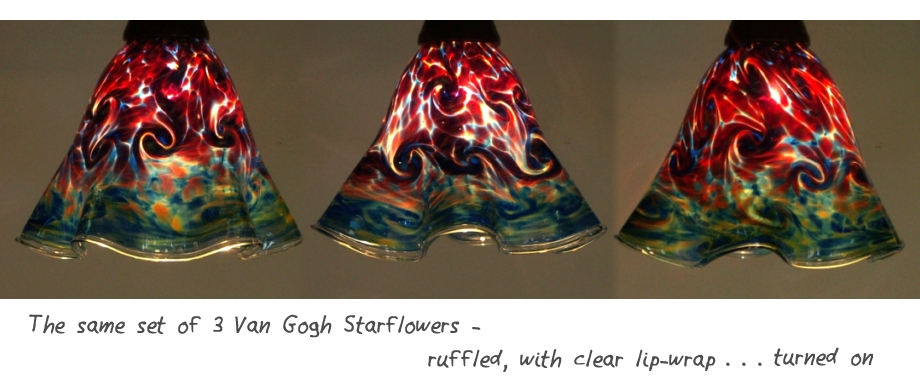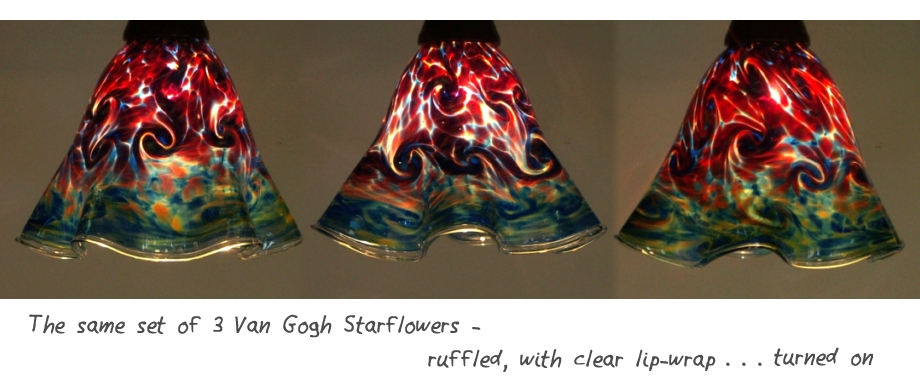 Van Gogh Starflowers
Brice offers this fun variation of the Starflower series. Inspired by the curling night sky in Van Gogh's "Starry Night" masterpiece, these light shades offer a lively pattern in the color work and add a special zing to rich colors melted between the layers of clear glass.

The most common shape in the Van Gogh series is a straight-sided bell with a 4-point crown at the rim.