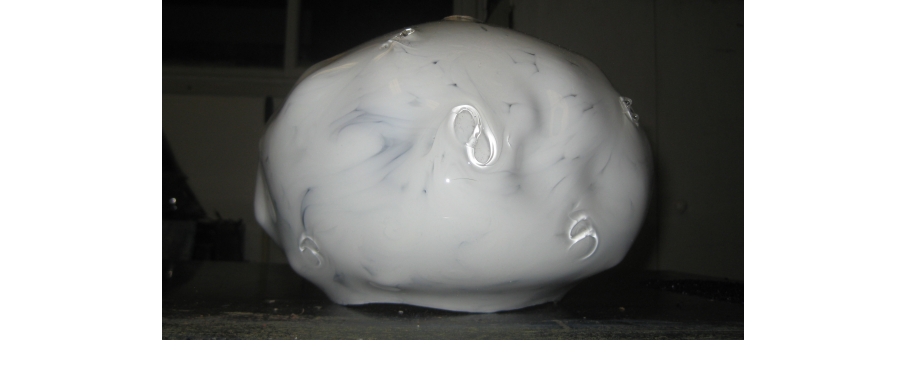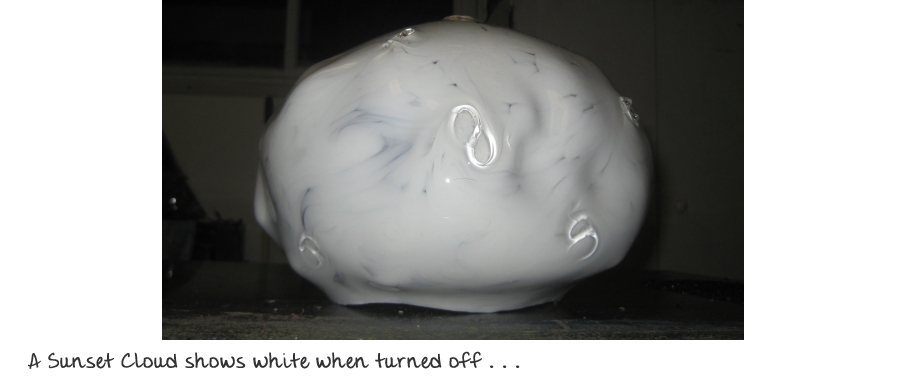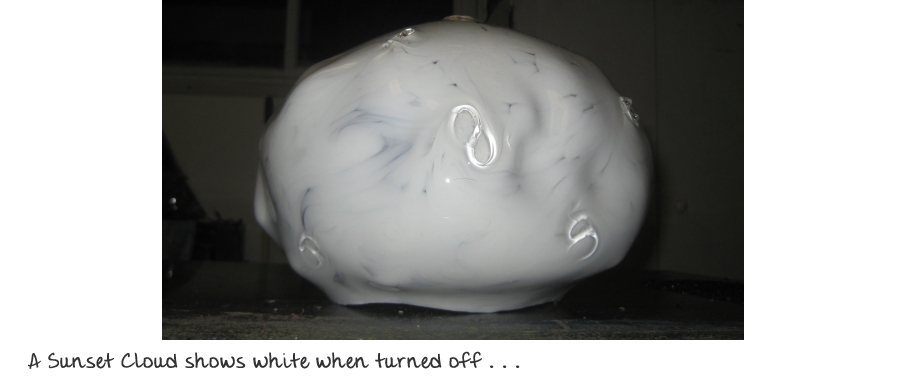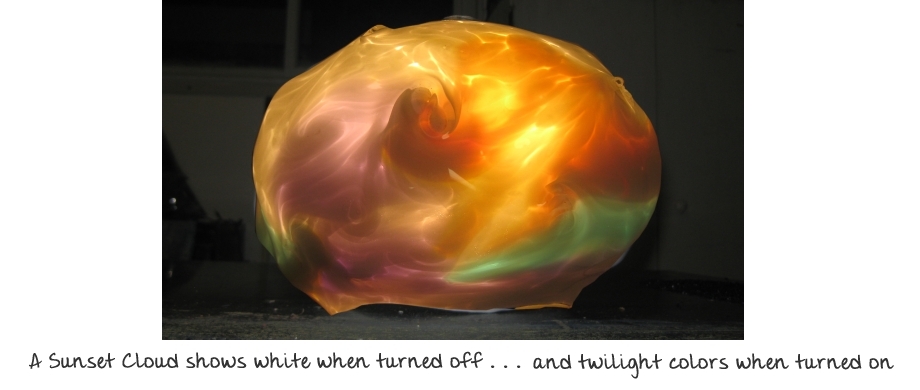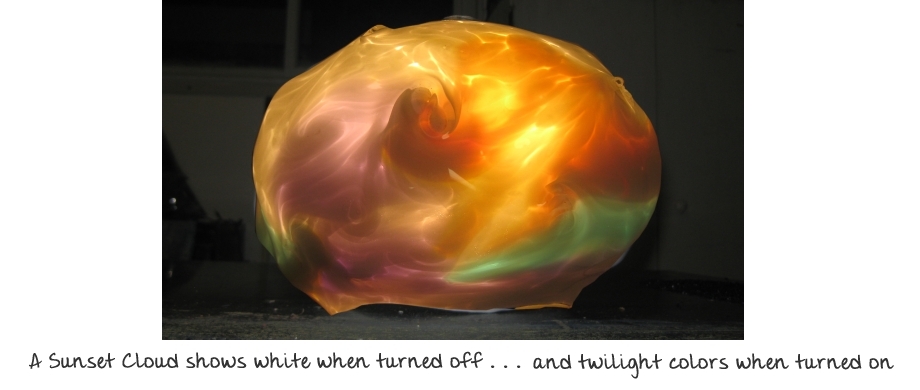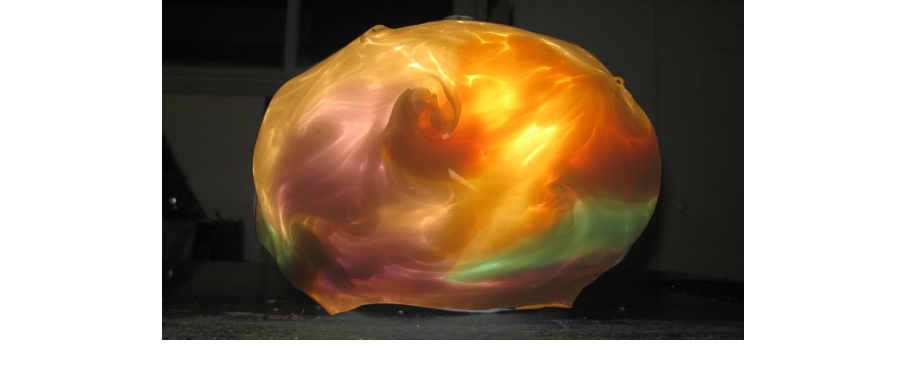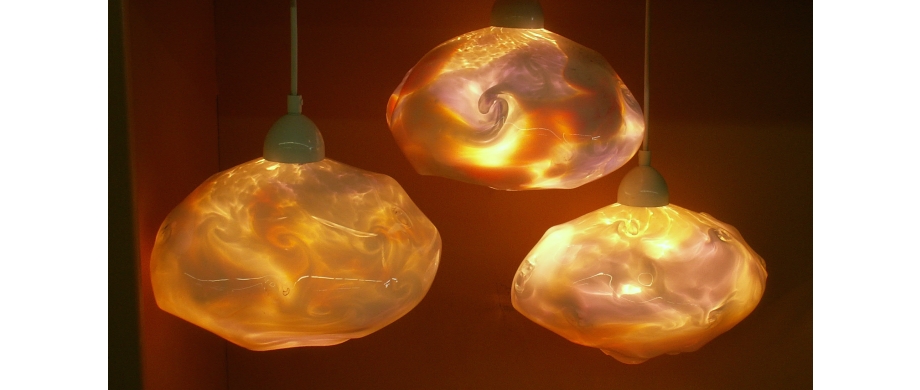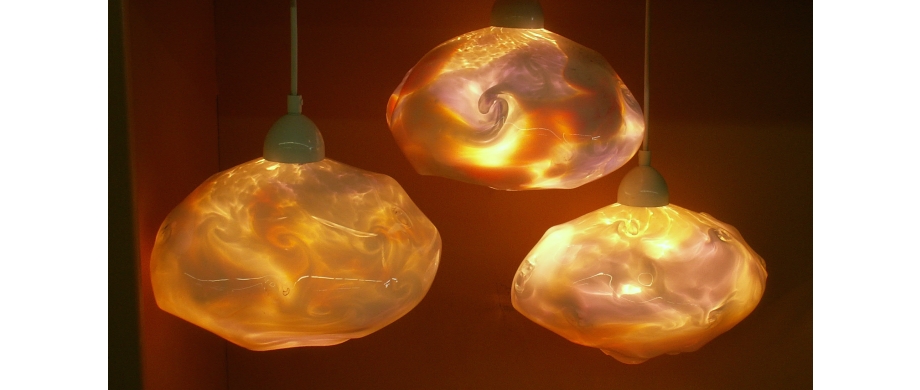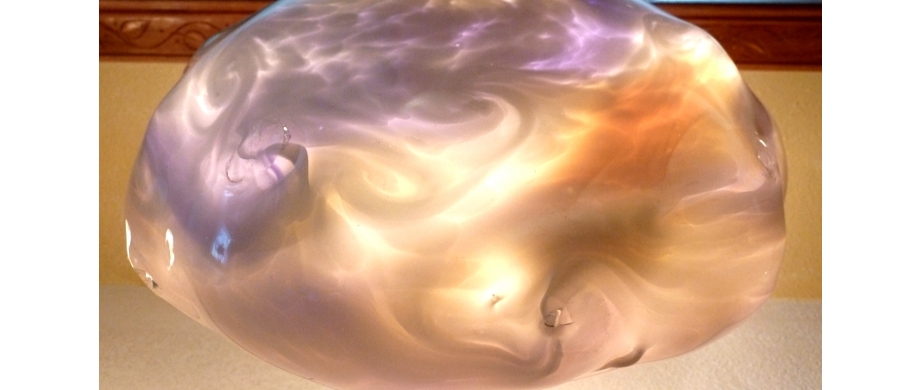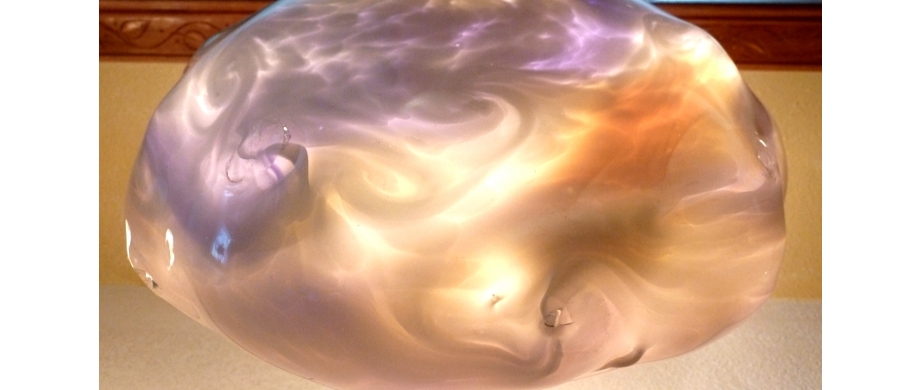 Sunset Clouds

During the day, when the lights are turned off, this series is white, as clouds are during daylight. When the sun goes down and the lights are turned on, these suspended sculptural works let their tranquil colors show through and enliven any space with grace and beauty.
The hidden colors inside each Sunset Cloud shine softly onto the walls and ceiling nearby, adding a gentle glow to the room around them. The motion of the color-strokes hints at the air currents which bring the viewer a warm impression of a day worth remembering.
While amber and violet are the original colors in Brice's design, he is happy to take requests for other tones to compliment a client's taste.