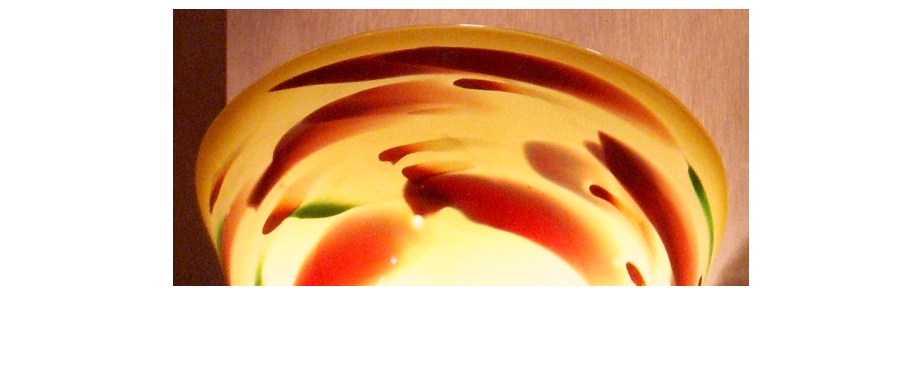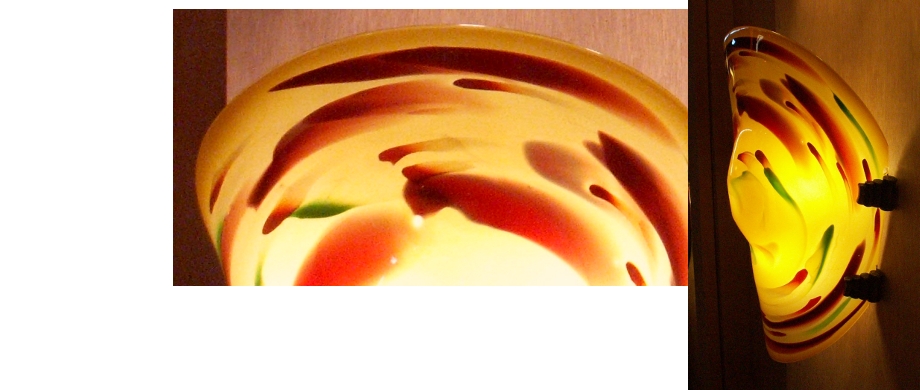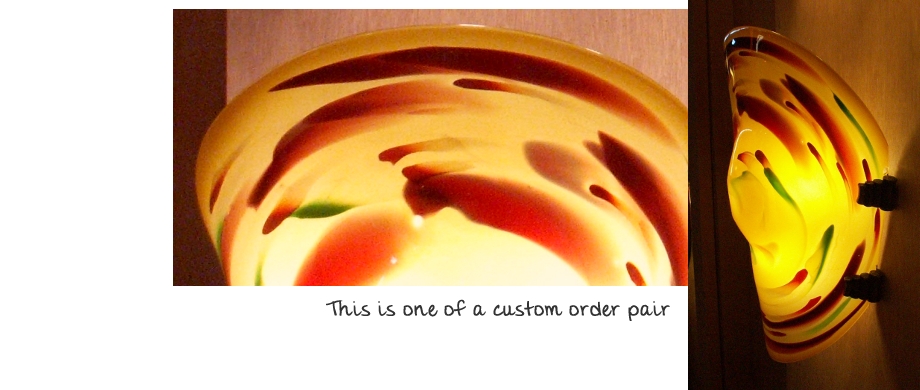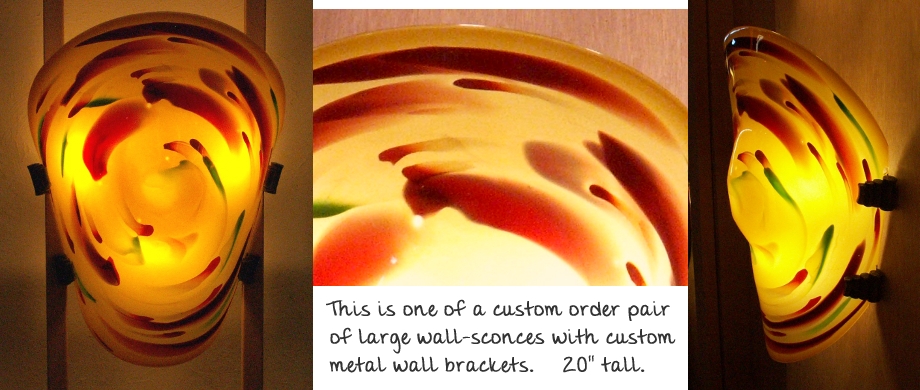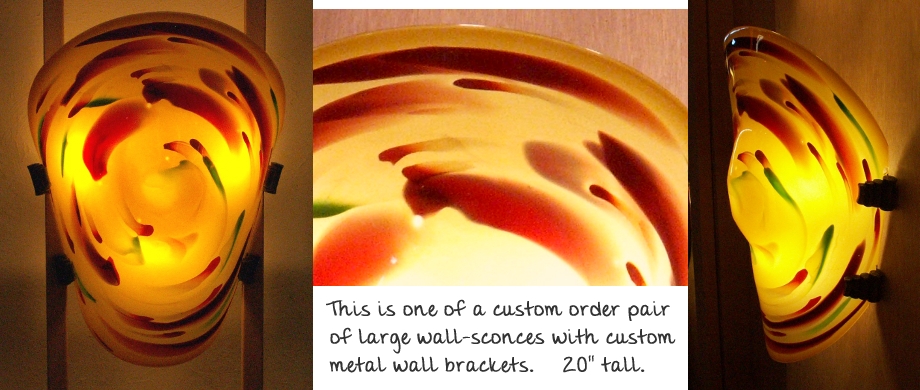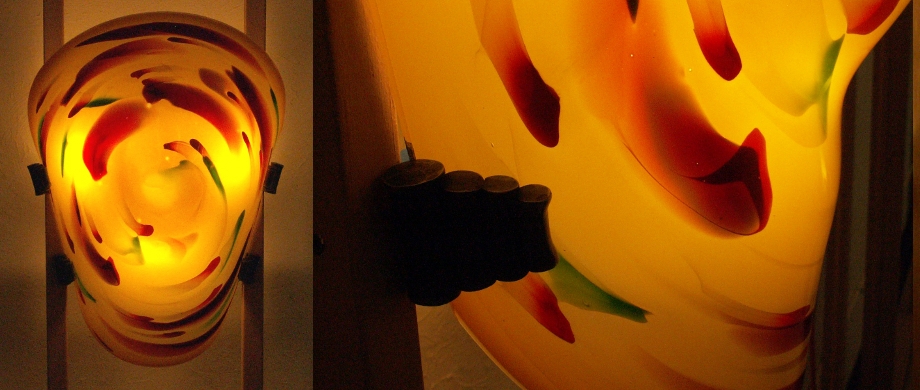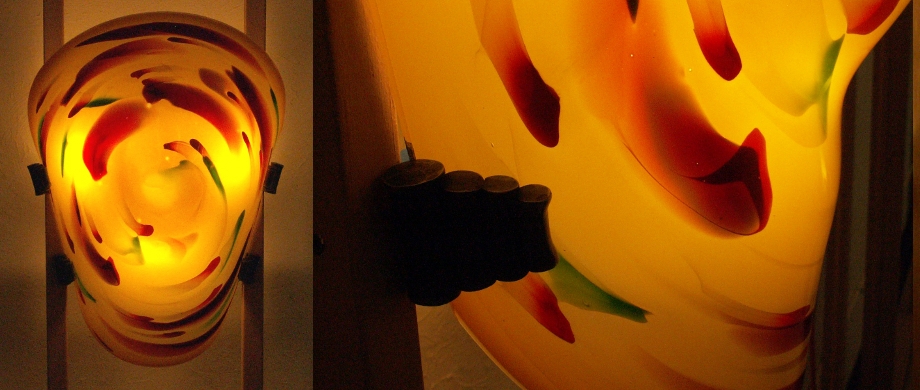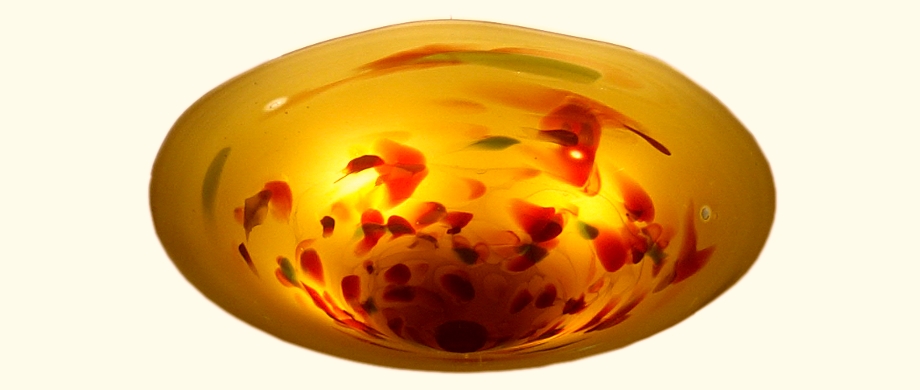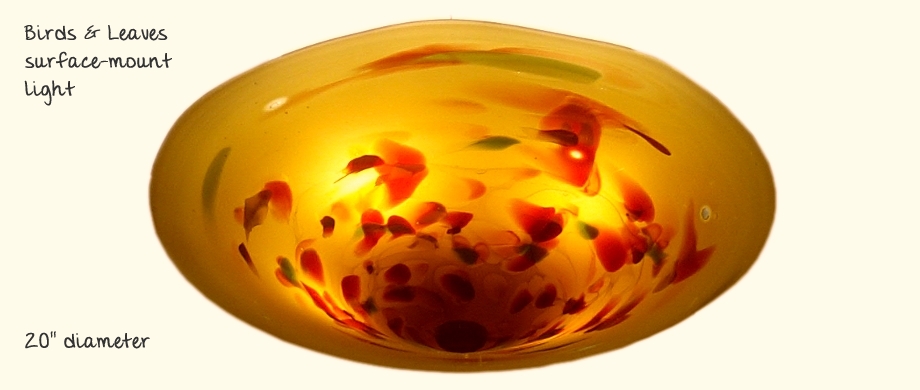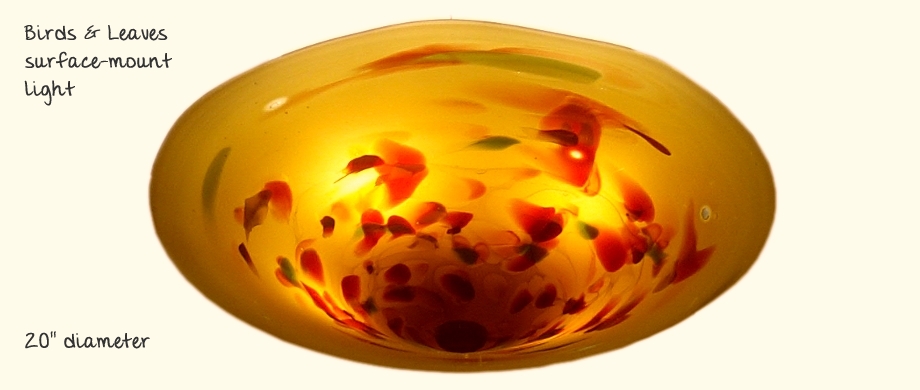 Birds and leaves - large format work

Brice welcomes commissions for very special and large pieces such as the large wall sconce shown here with a custom metal mounting frame. Depending on client's needs, he works with two metal fabricators who work in different styles and two additional blacksmithy's for more rustic, forged designs in chandelier armatures and pendant and small and large wall sconce armatures.
Surface mount lights which are simple to install and highlight just the glass bowl are also available.